The first choice for school and college surfacing in Yorkshire
School and college surfacing can be typically difficult to achieve, especially with so many different areas requiring your attention.
This is why you need an expert contractor with far-reaching expertise in this area – not only will they be able to lay the right surface for the job, but also manage the project so it causes as little disruption as possible.
Windser Road Services is committed to making sure your project is as smooth and streamlined as possible. This means carrying out ground work so your new surface will last as long as you would expect – and, of course, continue to look great.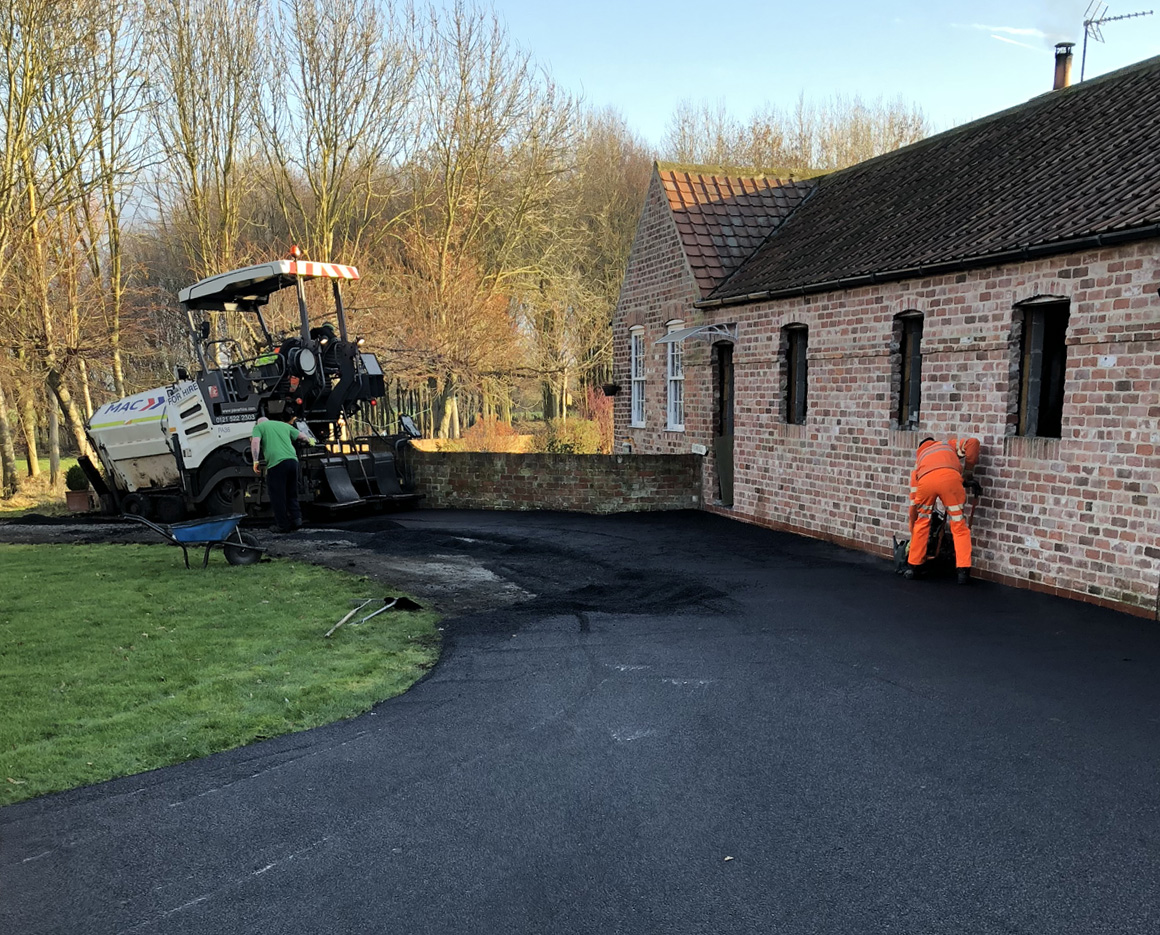 A start-to-finish approach to school and college surfacing
Some of the tasks we will carry out include:
Planning and design
Landscaping and construction
Maintenance and repair
Repairing potholes
Installing drainage
Infilling damage caused by vehicles or subsidence
Not only this, when you select Windser Road Services, you can be safe in the knowledge that we carry out all the work ourselves. We don't subcontract to any other company, which means we can vouch for the quality of our equipment and workmanship every time we turn up on site.
Identifying your needs
One of the biggest challenges of any school and college surfacing in Yorkshire is determining exactly what type of surface will work best, and where. It might be that there are several surfaces needed within a relatively small area, so you will need a company with the expertise to manage the entire site.
From car parks to play areas and pavements, each area will have its own set of challenges and requirements. A good contractor will be able to ascertain exactly what you need, before coming up with the plans and equipment to make it happen.
For example, if you are laying a car park then you will need to make sure the area can withstand large amounts of traffic, and provide a slip-reducing surface. A professionally-laid car park will stand the test of time and look great, but only if your contractor has the experience to make it happen.
Make us your go-to contractor for school and college surfacing
Windser Road Services has been in the resurfacing business for 30 years and, during this time, we have helped many sites with their school and college surfacing. Our primary focus is on delivering quality surfacing solutions, while making sure the satisfaction of our customers remains at the fore.
Our clients have included local authorities, national utility companies, private estates and individual homeowners. No matter who you are, we always strive to make sure you are happy with the finished product.
Get in touch