Car park surfacing in Yorkshire & the Midlands
We help you choose the right solution for your premises and carry out car park construction and surfacing work to the highest possible standards.
Who we are and what we do
Windser Road Services have specialised in surfacing private and commercial car parks for more than a decade, as car park surfacing contractors we tarmac, tar and chip or asphalt car parks across Yorkshire and the Midlands and have an extensive portfolio in this sector.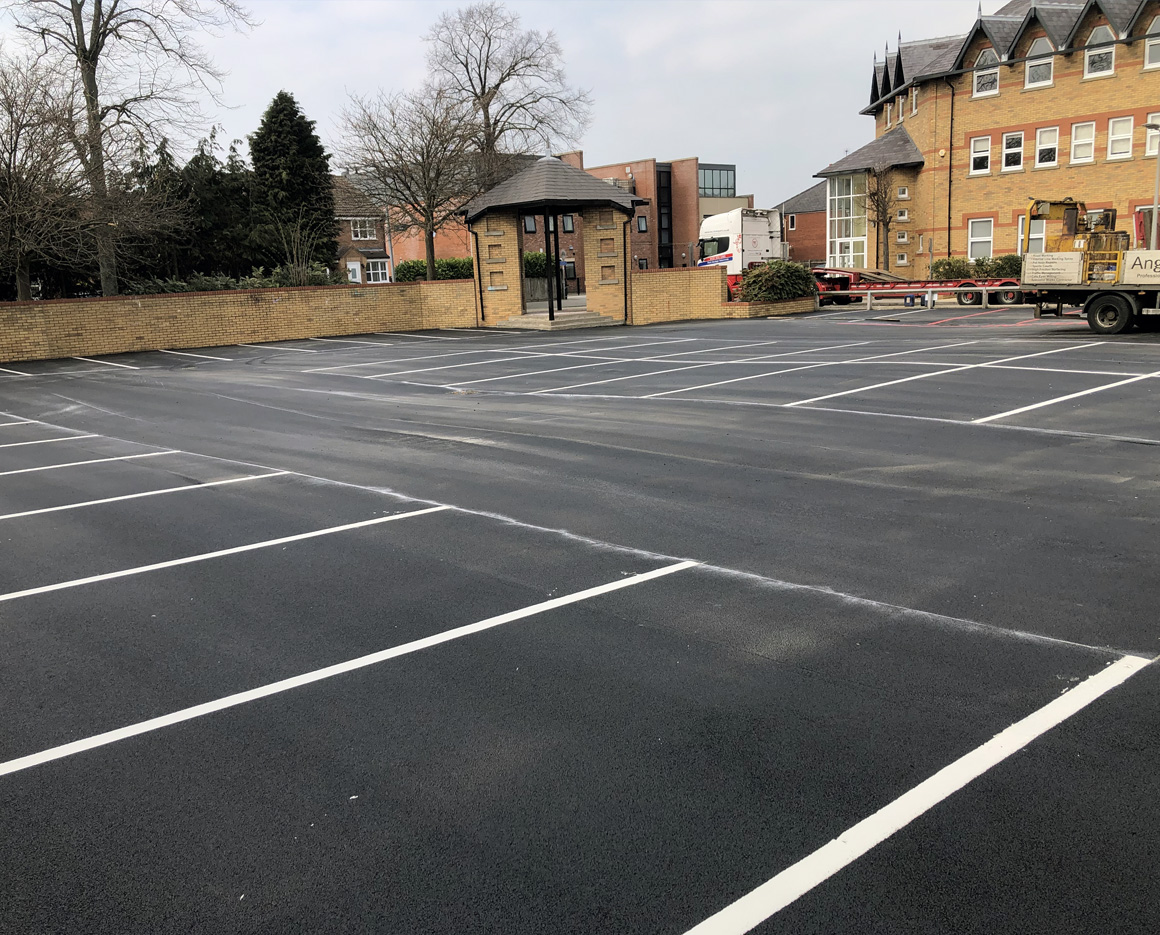 Why choose a professional to lay your car park?
Well maintained, tidy car parks are something that customers have come to expect, whether they are visiting a local shop or out-of-town premises.
Having a car park that has been professionally laid can have enormous benefits, by reducing maintenance costs and giving the right impression to visitors.
Car park surfacing contractors
We approach car park construction in the same way we would any other project, firstly by surveying your site and determining exactly what you need. We work closely with every client to find out exactly what they require, from traffic managment to line marking, before moving onto the planning phase.
Only once you are happy with what we have proposed will we get underway with surfacing the area in question.
Health and safety is one of our biggest concerns when carrying out any work. Windser Road Services will make sure every member of staff working on your car park adheres to the highest health and safety standards, and all the machinery we use is rigorously tested.
Whether it's a large car park or a more compact area you need, with us, you can always be sure of the highest possible standards.
Customer satisfaction & our guarantee
All our surfaced car parks are completed to the highest possible standards. Your satisfaction is paramount to all the team at Windser Road Services, which is why we're keen to talk you through all your options and make sure you're totally happy before the project gets underway. Once your car park is complete, we offer a 12-month guarantee – any problems and we'll put them right.
Request a free car park surfacing quote
If you're interested in a tarmac or asphalt car park surfacing, or would like to find out more, we'd love to hear from you.
Get in touch