Whether you want commercial or residential road surfacing, it's essential that you select an asphalt contractor in Yorkshire with the right skills and qualifications. A well-laid asphalt surface will last for many years, so putting the effort into finding a top quality contractor will certainly pay dividends.
Not all asphalt surfacing in Yorkshire will be completed to the same standard, so there are some key features to keep an eye out for when choosing the right company for the job.
Preparation is key
As with any construction task, preparation is essential when laying a road surface. Whether it's a brand new car park or a replacement road, your asphalt contractor in Yorkshire should be keen to see the site and carry out surveys.
This ensures they select the right material and equipment for the task at hand, and makes it possible to supply a competitive and accurate quote. At Windser Road Services, we offer a wide range of services including road planning, so you can rest assured you are getting a professional approach to your project.
When it comes to constructing car parks, we will take everything into account from traffic management to line marking. This gives you peace of mind that your asphalt surfacing in Yorkshire will be completed to the highest possible standard from the outset.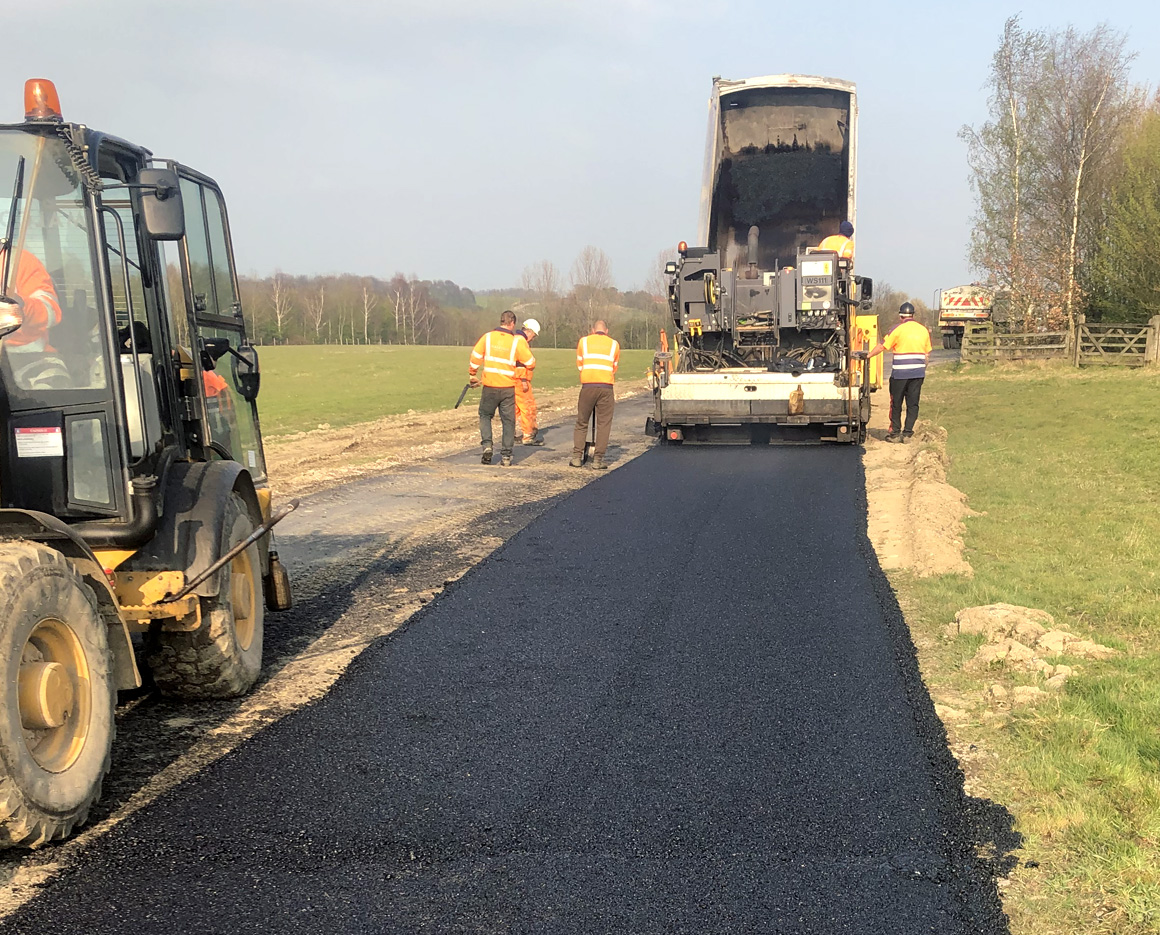 Keeping customers happy
Any good asphalt contractor in Yorkshire should pride themselves on providing great customer service – and this is certainly the case at Windser Road Services.
We are keen to talk you through the various options, including those you may not have previously considered. Only once you are completely happy with what you have chosen will we proceed with your project.
Keeping the environment in mind
One of the biggest by-products of road resurfacing are road planings. We actively take steps to reuse these wherever possible, and can often lay them as a secondary surface at another location. This ensures we reduce the environmental impact of our work by cutting the amount of waste that goes to landfill. Regardless of the size of your project, our team is always mindful of their environment.
As an asphalt contractor, health and safety is also one of our core considerations. We make sure all staff working on your project work to the highest standards, while the machinery we use has been rigorously maintained.
Choose Windser Road Services as your asphalt contractors
We have been laying road surfaces for many years. During this time, we have built a strong portfolio of happy customers, which include everyone from local authorities to private estates and national utility companies.
After we have completed your asphalt surfacing in Yorkshire, we will offer a 12-month guarantee. If any problems do arise, we will be more than happy to rectify them.
Request a quote for asphalt
We welcome the opportunity to discuss and quote for your asphalt surfacing projects. If you have a project based in Yorkshire or the Midlands please contact Gordon Blair who will be grateful to present a cost effective proposal appropriate for your requirements.
Get in touch