Caravan park surfacing in Yorkshire
Caravan parks are areas of high traffic, so choosing a surface that will withstand time and pressure is essential. This is why you need to select an expert in caravan park surfacing in Yorkshire, who can take control of your project and deliver a result that exceeds your expectations.
You will need to select a company that will carry out caravan park surfacing in Yorkshire not only professionally, but also in a way that's sympathetic to the environment and any other factors that might be at play.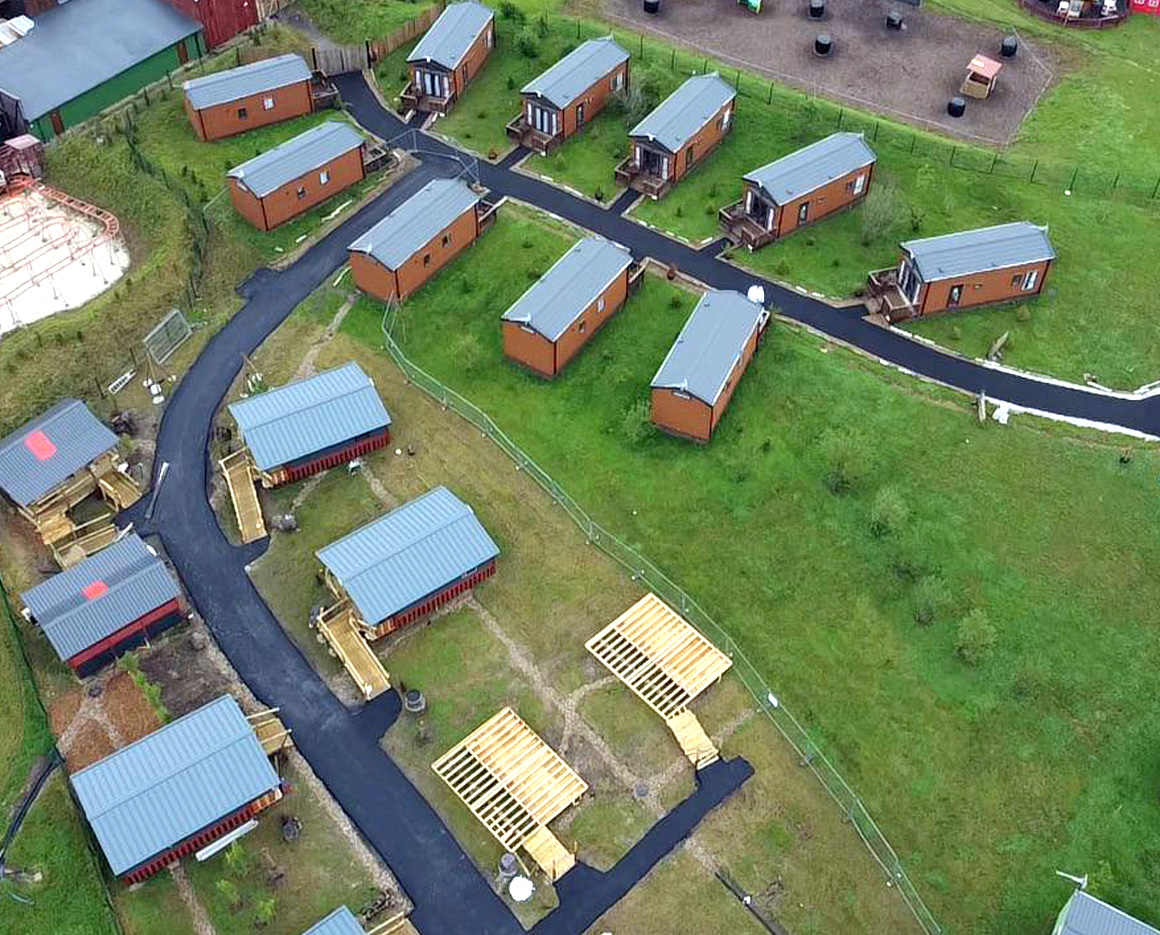 Choosing the right caravan park surface
There are many different applications for caravan park surfacing in Yorkshire. Among them are:
Groundwork solutions
Road surfacing and markings
Footpath surfacing
Car parks
Holiday park caravan bases and drainage
Sports surfaces, including tennis courts and miniature golf courses
Hard landscaping
A quality contractor will listen to your specific needs and put together an exhaustive plan of what options would work best for your space. Each project will come with its own set of specifics and challenges, ranging from environmental factors to the condition of the existing land.
At Windser Road Services, we listen to the exact requirements of our customers and treat each project differently. This way, you can rest assured your caravan park surfacing will be carried out professionally and in a way that's sympathetic to the surrounding area.
Other reasons to choose Windser Road Services
At Windser Road Services, we have been experts in caravan surfacing in Yorkshire for many years. We have been in the business for more than three decades and, during this time, have helped many caravan park owners resurface their premises.
One of the main points of difference is that we own and operate all our own machinery, and don't subcontract any of our work. This offers our customers an extra level of assurance and means we can stay in control of the quality of our output.
Our road surfacing team will carry out an on-site survey to find out more about your requirements. This will also give us the opportunity to produce an accurate and competitive quote, so you have a sound idea of how much your caravan park surfacing in Yorkshire will cost from the outset.
Aside from laying your new surface, we also provide services such as road planning and the raising of ironwork. Only then will we lay and compact the stone sub-base before finishing the surface with dense bitumen macadam.
Speak to us today
To discuss your caravan park surfacing in Yorkshire project in more detail, be sure to get in touch with our expert team of contractors on 01904 820775 or 01216 901775
Get in touch