Tarmac remains a popular choice when it comes to road surfacing, not least for its hard-wearing nature and the fact it's easy to maintain. However, it is important to do your research when choosing tarmac contractors Yorkshire. A surface will only ever perform as well as it should if it has been laid correctly and professionally.
A well-laid tarmac surface will be able to handle traffic volumes for many years, with very little maintenance required. Selecting a contractor that can bring experience and expertise to your project is essential to avoid having to carry out the job twice.
We specialise in machine and hand-laid Tarmacadam surfacing for a number of different applications. Whether you need a tarmac driveway laying, or perhaps a commercial project such as a car park or agricultural road, we are here to help. If you are interested in finding out more about our previous projects, we have an extensive portfolio of work you can take a look at.
Our team is proactive in reducing their environmental impact. We acknowledge that road planings are a by-product of road resurfacing, which is why we take steps to recycle existing road surfaces so they can be re-laid as a secondary surface at a new location. This procedure can seriously minimise the environmental impact of any sustainable project, as site waste is diverted from landfill.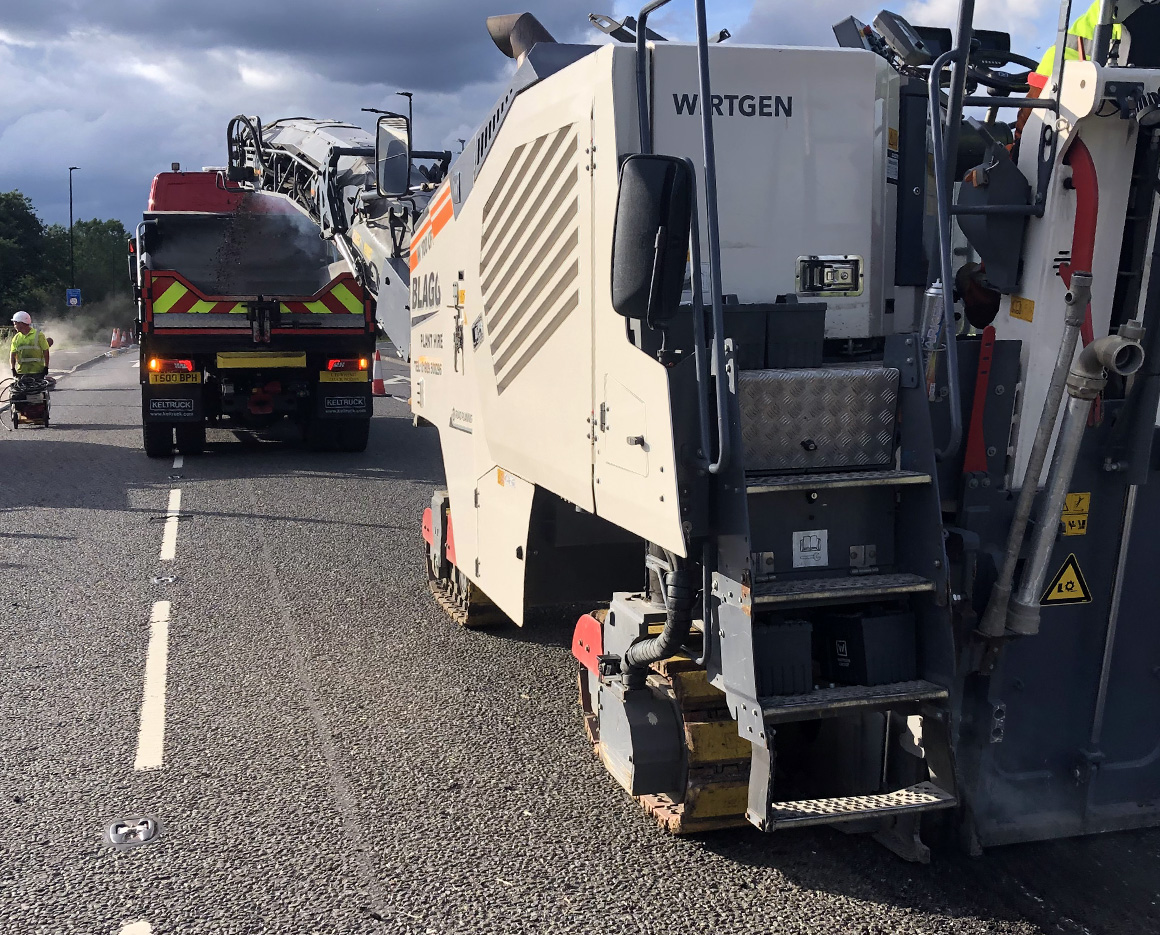 What to consider when choosing a tarmac surfacing contractor
When roads, car parks or footpaths begin to wear, when the level of skid resistance drops to an unacceptable level, or cracks appear then surface dressing is used to significantly extend their life.
Road surface dressing involves spraying the road surface with a coating of hot bitumen known as a binder. The coating is then covered with stone chippings which are rolled into the bitumen to form a water resistant, protective layer.
There are some criteria you might want to think about when selecting a company to carry out tarmac surfacing in Yorkshire.
Experience – How long have they been in business? Do they have a portfolio of work they can show you?
Applications – What different types of tarmac surfacing do they offer?
Quality machinery – What equipment does the company use? Will it create the professional finish you expect?
Customer service – Will you receive the information you need to make sure your tarmac surface stands the test of time?
Adaptability – Not all tarmac resurfacing projects are going to be large scale, can the contractor you've chosen take on smaller jobs?
Environmental awareness – Does the contractor take steps to minimise its impact on the environment?
Choose Windser Road Services as your tarmac contractors
Windser Road Services is a family-run business with over 30 years' experience laying Tarmacadam, Asphalt and Macadam road surfaces. Our main focus is safety, and we use the most reliable planing machinery to guarantee the quality of our work.
We are committed to giving all our customers the information they need to make sure their new surface performs year after year. When you choose us as your tarmac contractor in Yorkshire, you can rest assured we will not subcontract your work out to other companies – and we own and operate all our equipment.
Request a quote for tarmac
We welcome the opportunity to discuss and quote for your tarmacing projects. If you have a project based in Yorkshire or the Midlands please contact Gordon Blair who will be grateful to present a cost effective proposal appropriate for your requirements.
Get in touch