Experts in retail park surfacing in Yorkshire
Retail areas are areas of heavy traffic, which is why you cannot afford to settle for second best when it comes to business park surfacing in Yorkshire.
Retail car parks will suffer plenty of wear and tear over their lifetime, especially during weekends and busy bank holiday periods. Choosing a top quality contractor will help ensure the area continues to look and perform as well as it should.
Tailoring your project
In some instances, you might want a completely new retail car park laying, while in others, surface dressing might be all that is needed. Pothole repairs can also be an effective way of making a retail park look and function as it should.
Whether you need large-scale retail park surfacing in Yorkshire, or perhaps a much smaller project, we always recommend that you pick a company with a solid reputation.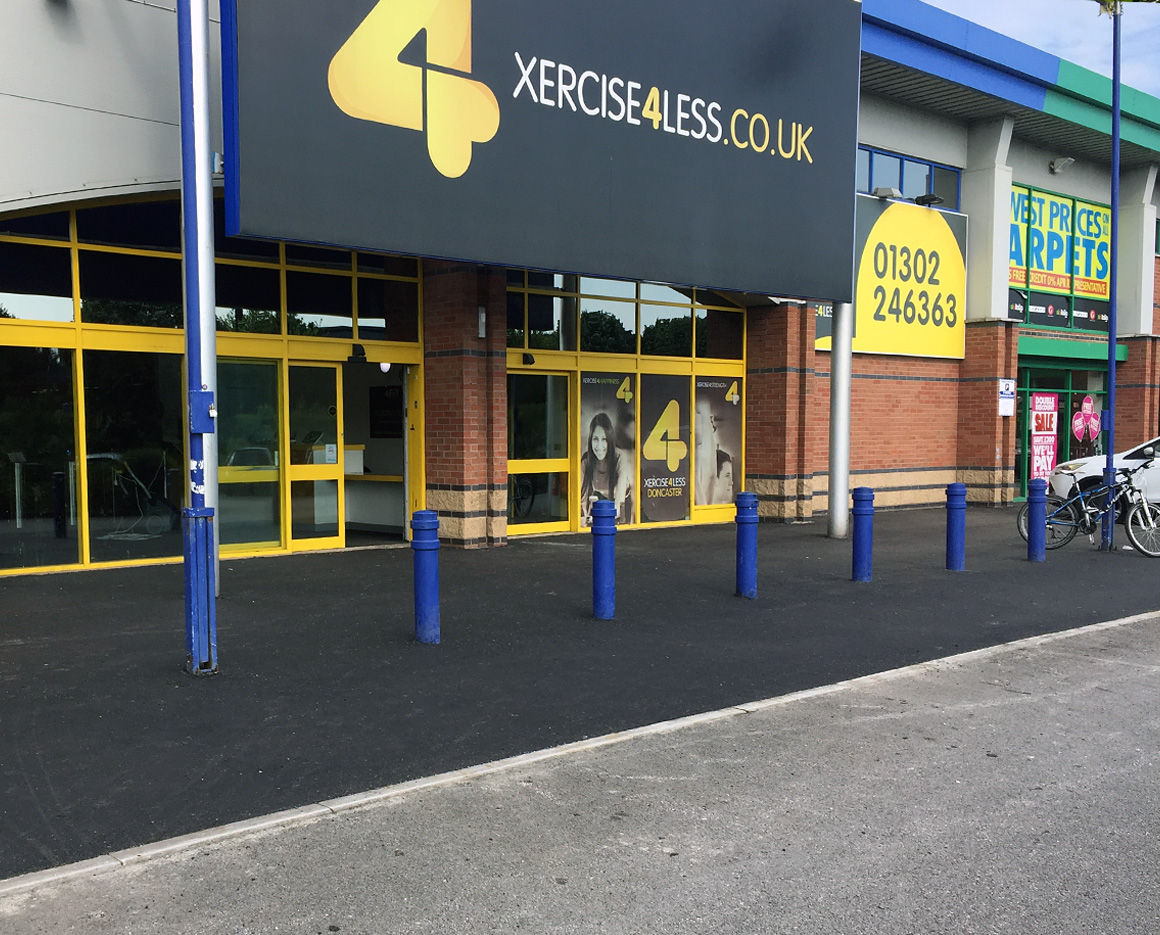 What to look for in a retail car park surfacing company
There are several key criteria to look for when selecting your road surfacing company:
Site survey – Each project is different, so make sure the company visits your site and confirms exactly what your options are.
Determining your requirements – There might be certain features you need from your retail park, including traffic management and line marking. Your road surfacing company should take these into consideration when drawing up your plans.
Health and safety – Any resurfacing project must adhere to the strictest health and safety standards, so make sure this is at the forefront of your contractor's mind. This includes everything from the staff working on site to the machinery they are using.
Competitive pricing – Any quote you receive should be an accurate representation of the project at hand, taking into account the quality of the product and workmanship.
Customer satisfaction – A good contractor will care about their customers and whether they are happy with the finished product.
Here at Windser Road Services, we have been carrying out retail park surfacing for many years. From private and commercial car parks to public spaces, we have the know-how to make sure your surface stands the test of time.
Our extensive portfolio speaks for itself. We offer a range of services, including tarmac, tar and chip and asphalt car parks.
Windser Road Services will plan, design and carry out your retail car park surfacing. Health and safety is at the heart of everything we do, so you can rest assured all our staff will maintain the highest standards while working on your project.
Your satisfaction is our biggest objective
This is why we take the time to talk you through all your options, so you can select the solution that is best-suited to your site. We will do everything we can to make sure you are happy before work gets underway, plus we offer a 12-month guarantee – if any problems do arise, we'll be sure to put them right.
Request a free car park surfacing quote
If you're interested in a tarmac or asphalt car park surfacing, or would like to find out more, we'd love to hear from you.
Get in touch