Where to go for pothole repairs in Yorkshire
Potholes are a problem across the UK. Bad weather, heavy traffic and neglect are three of the biggest causes, but where should you turn when you're in need of pothole repairs in Yorkshire?
Leaving potholes to worsen isn't an option. They will only get wider and deeper if they are not treated, which is why it's essential to take action sooner rather than later.
Choosing an expert in Yorkshire pothole repairs will ensure the job is completed to a high standard, so your road can return to functioning as well as it should. Here are just some of the key factors to consider before choosing a contractor to carry out pothole repairs in Yorkshire.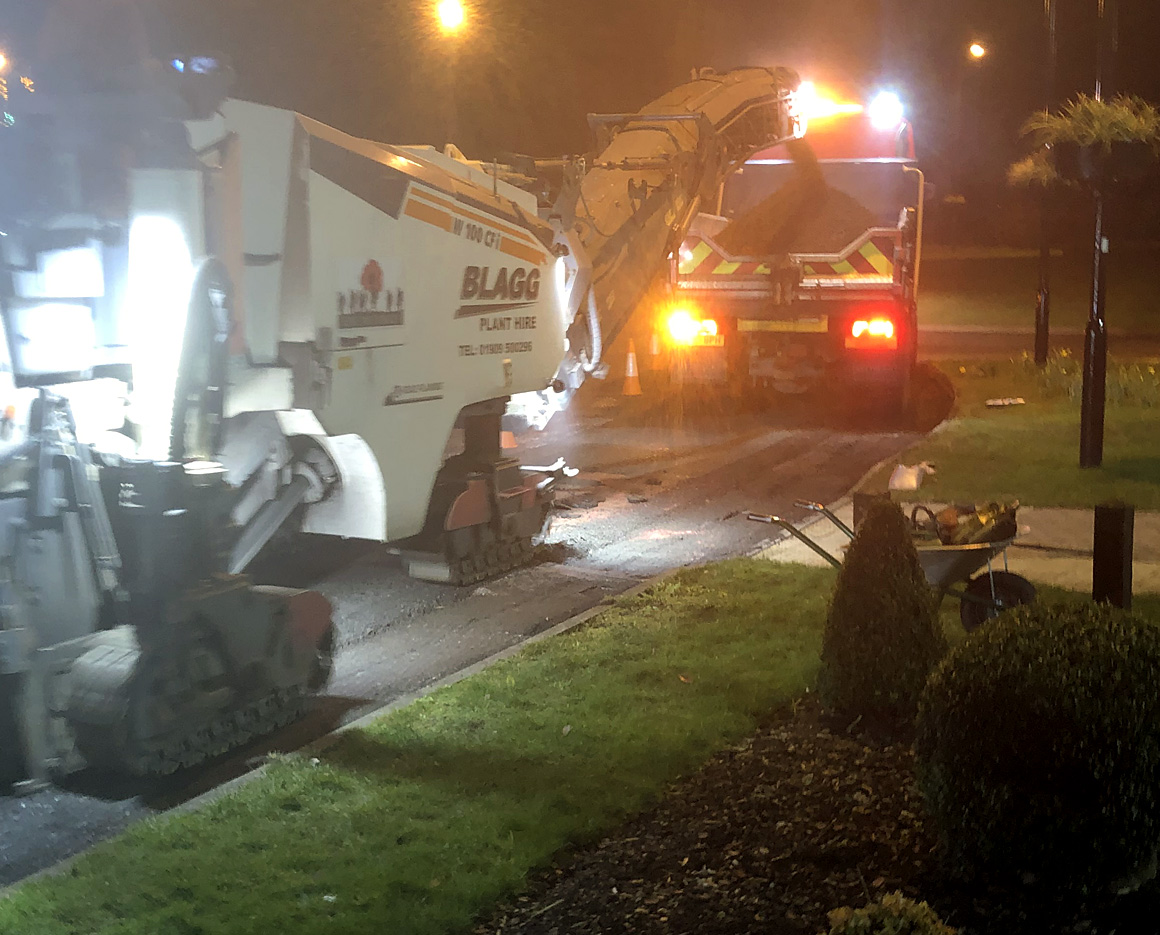 Experience in pothole repairs
Testimonials and portfolios of work speak volumes when it comes to choosing any contractor – and pothole repairs should be no different. Ask whether there are any recent examples of work you can see, as this will give you an accurate idea of the sort of finish you can expect.
Here at Windser Road Services, we have been carrying out resurfacing work for around 30 years. During this time, we have helped many happy customers and have various testimonials that highlight the quality of our work.
Selecting the right tools for the job
There are generally two options when it comes to pothole repairs in Yorkshire – hot-mix asphalt or cold-lay asphalt. The former compacts easily and is highly durable, whereas the latter is better suited to smaller projects.
By assessing your site, we will be able to determine which option is the right one to meet your needs. This is why it is so important to carry out a site survey, as this will help us get a better idea of the level of the problem and how we can fix it.
Windser Road Services uses all its own staff and machinery, which is how we can guarantee all our customers a top-level service. This way, we can remain in control of how we approach pothole repairs in Yorkshire and other projects, which in turn helps keep our customers happy.
When we arrive on site, we will take steps to minimise disruption throughout the duration of the project. This means doing whatever we can to keep areas accessible, without sacrificing the health and safety of our team or anyone who may need to continue to access your facilities.
Call us today
Every project is different when it comes to pothole repairs in Yorkshire, which is why we are keen to speak to customers to determine the size and scope of the problem.
Get in touch