Surfacing a country estate is no easy feat, which is why it's important to choose a contractor that will do a top quality job from the outset. There are so many intricacies to consider that you will need to do some research to find a company that meets your exact requirements.
After all, country estate surfacing in Yorkshire needs to be functional, durable and of course, attractive.
Guiding you through the process
There are several stages to carrying out a resurfacing project at a country estate. Firstly, any company you choose should be keen to plan the job thoroughly – this means coming up with different options that meet the brief and budget you have provided.
Any successful design needs to take into account the surrounding landscape, plus any other environmental challenges that may be in the vicinity. These could include the size of the area that needs to be resurfaced, the condition of the land underneath and what sort of traffic the surface will typically be handling.
Other criteria to look for from country estate surfacing in Yorkshire is whether the company has experience in this area. Testimonials and examples of work from previous customers are two ways to help determine this.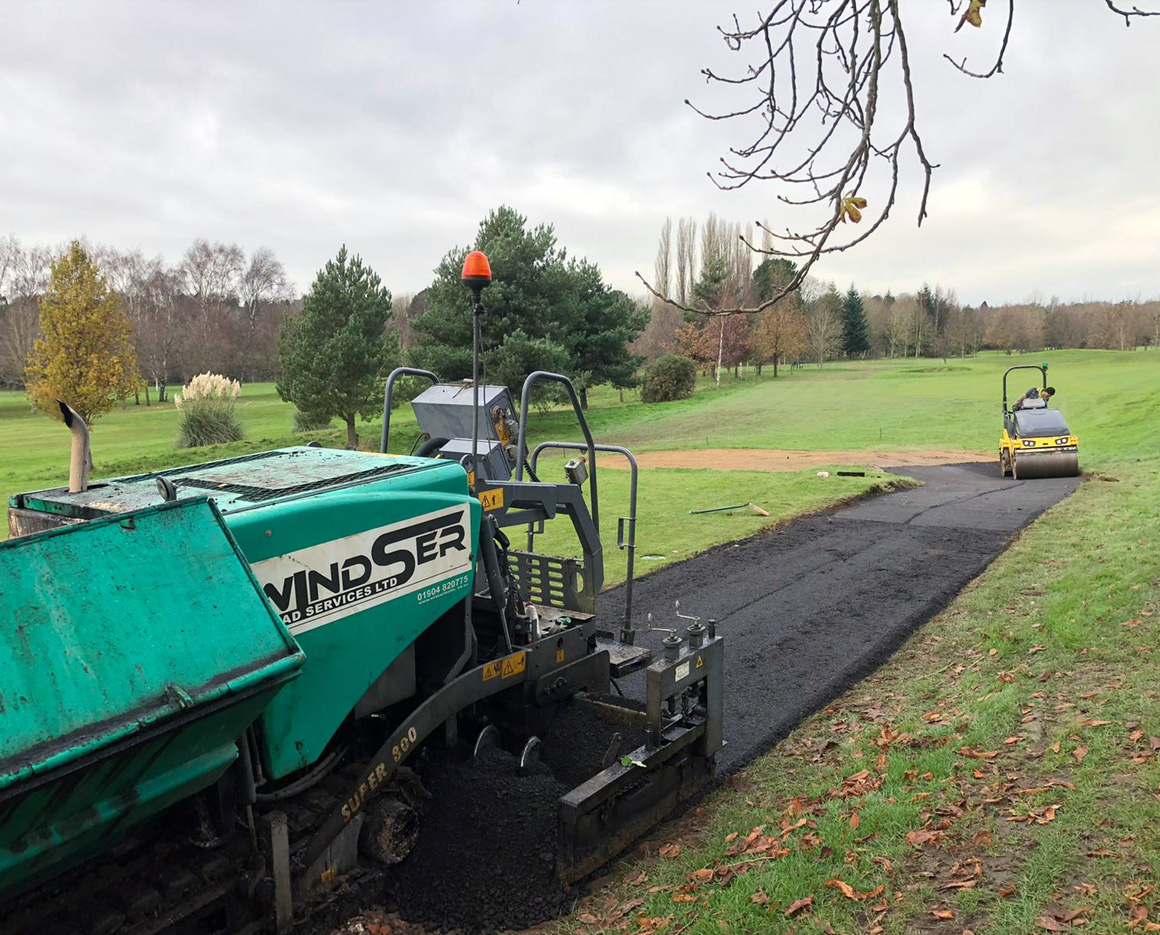 Assessing the area
A site assessment is crucial for any country estate surfacing in Yorkshire. This way, the majority of difficulties that may arise during the job can be highlighted, such as subsidence and the need for additional drainage.
The longer a contractor spends on site at this early stage, the better. In-depth planning can ensure the right equipment and people with the right expertise are deployed when work gets underway – plus, it helps you understand the scale of the project from the start.
You should also be presented with a range of different options. Not everyone's tastes are the same, which is why there are so many colours, materials and styles available.
Choose Windser Road Services for your country estate
Windser Road Services has carrying out country estate surfacing in Yorkshire for more than 30 years. We have worked on many projects of different sizes and have the know-how to make yours a success.
Every piece of equipment we use is owned and operated by us, and we never subcontract our work. This guarantees all our customers a quality service every time.
We always invest the time in fully understanding your requirements, and only once you are happy with our proposals will work get underway.
Get in touch