Choosing a hardstanding contractor in Yorkshire can be a difficult task, especially if you're not sure where to start. There are several key features and criteria to look out for in your contractor, which will help you determine whether they are up to the job.
There's no shortage of hardstanding contractors in Yorkshire, and it's imperative that you choose one that will deliver a quality job on time. Here are just some of the areas to consider.
What can a hardstanding contractor help with?
The first factor to think about is whether a hardstanding contractor is exactly what you need. They specialise in laying specific types of surface in situations where you need a more hard-wearing option.
Some of the most common applications of hardstanding surfacing include:
Heavy goods storage facilities
Industrial work areas
Farmyards, stables floors and field entrances
Caravan storage and pitches
Once you've determined exactly what your project will entail – and that a hardstanding contractor in Yorkshire is the right person for the job – it's time to begin your search.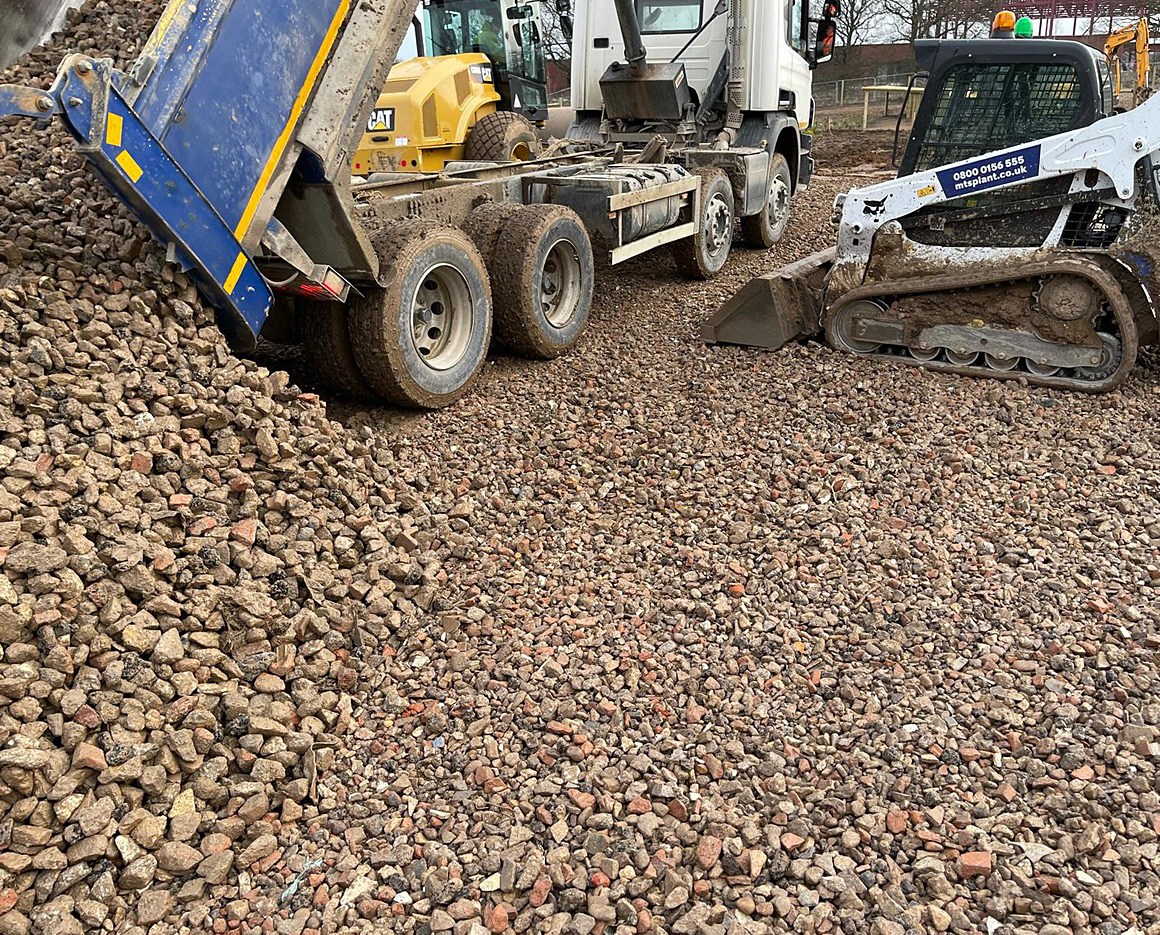 Industry experience
Any good hardstanding contractor should have an extensive portfolio of work they can share with you. This should give you an idea of the breadth of their experience, as well as how they will be able to help with your specific project.
Testimonials from previous customers are also a good sign. If there are any similar projects they have completed in the local area, they should be keen for you to see the quality of the workmanship first hand.
Carrying out a first-rate job
There are some tell-tale signs of a good hardstanding contractor in Yorkshire, and among them is a willingness to carry out a thorough site survey before carrying out any work. This will enable the experts to assess the area and determine exactly what type of surface is most appropriate for your needs.
There is more to a surfacing project than simply choosing the right material. Other factors need to be taken into consideration, including drainage, health and safety, and environmental concerns.
At Windser Road Surfacing, we appreciate the need to be sympathetic to the surrounding landscape and any other challenges that might arise. We are also conscious to keep our environmental impact to a minimum, which means lowering noise levels and taking whatever steps necessary to make sure the vicinity isn't affected by your project.
Windser Road Services: Your local hardstanding contractor
Windser Road Services has been a family-run hardstanding contractor for more than 30 years. During this time, we have completed a wide variety of projects for a vast number of happy customers.
We only ever use our own hardstanding contractors in Yorkshire and don't subcontract any of our work. This way, we can assure all our customers that their projects are completed to the highest standard and with our company values in mind.
Get in touch