We can help you choose the right solution for your commercial premises and carry out tarmac, tar and chip or asphalt surfacing work to the highest possible standard.
Windser Road Services are established contractors who have been expert in road surfacing for more than a decade. We tarmac roads, car parks and footpaths for commercial customers across Yorkshire and the Midlands.
Why do you need road surfacing for commercial premises?
Commercial premises come in all shapes and sizes, which is why it's important for your road or footpath surfacing to be tailored to the exact needs of your business.
Our extensive knowledge of the road, car park and footpath construction and surfacing industry enables us to make recommendations based on how you operate, giving you a product that fits seamlessly within your operations.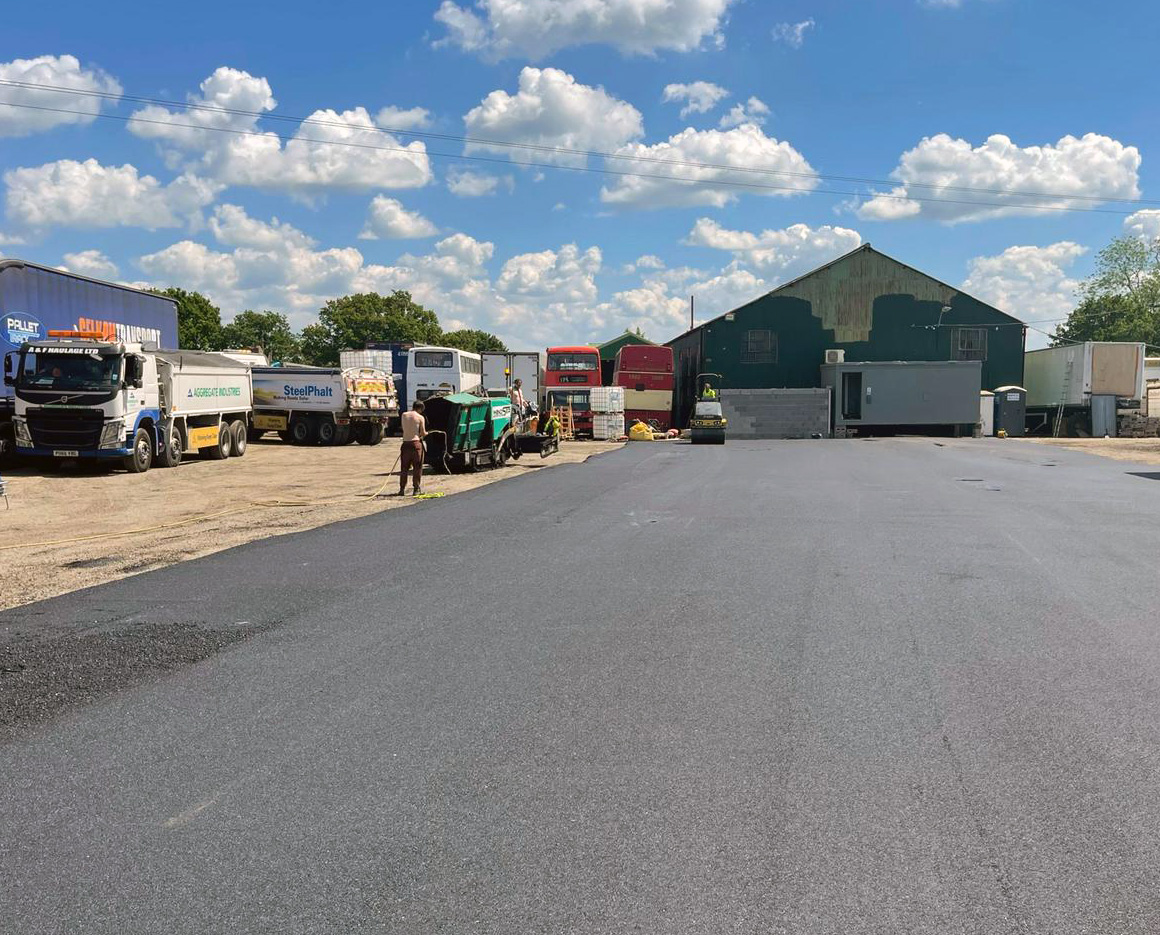 How we achieve this
Carrying out a survey of your premises is essential, as it gives us an insight into how you use your outside space. By doing this, we can plan effectively for the project and make recommendations based on exactly what we have seen.
Once the project gets underway, you can rest assured that health and safety will always be at the forefront of our minds. All our machinery is regularly inspected, while members of the Windser Road Services team have been trained to meet the highest possible standards.
The surfacing work we carry out at your commercial premises will be professionally laid, helping to reduce long-term maintenance costs while keeping your business up and running.
Planning, design and installation
Preparing the ground is the first step and we've got all the specialist equipment to level the area and make sure it will stand the test of time.
We will arrange to lay the tarmac, tar and chip or asphalt at a time that suits you. We'll be in touch to let you know when we'll be carrying out the work, giving you enough time to move your cars and any other obstructions from the area that will be surfaced.
Once the job is complete, we'll remove all the machinery and give you instructions on how long to leave your road, car park or footpath before you can use it again.
Customer satisfaction & our guarantee
Your satisfaction is paramount to all the team at Windser Road Services, which is why we're keen to talk you through all your options and make sure you're totally happy before the project gets underway. Once complete, we offer a 12-month guarantee – any problems and we'll put them right.
Request a free quote
If you're interested in commercial road or footpath surfacing, or would like to find out more, we'd love to hear from you.
Get in touch