Top quality playground surfacing in Yorkshire
Playground surfaces come with their own set of challenges. You will need a surface that looks great, performs great and meets the highest levels of safety.
This is why it is important to choose a company that will carry out playground surfacing in Yorkshire to the highest possible standard, without jeopardising quality at any stage.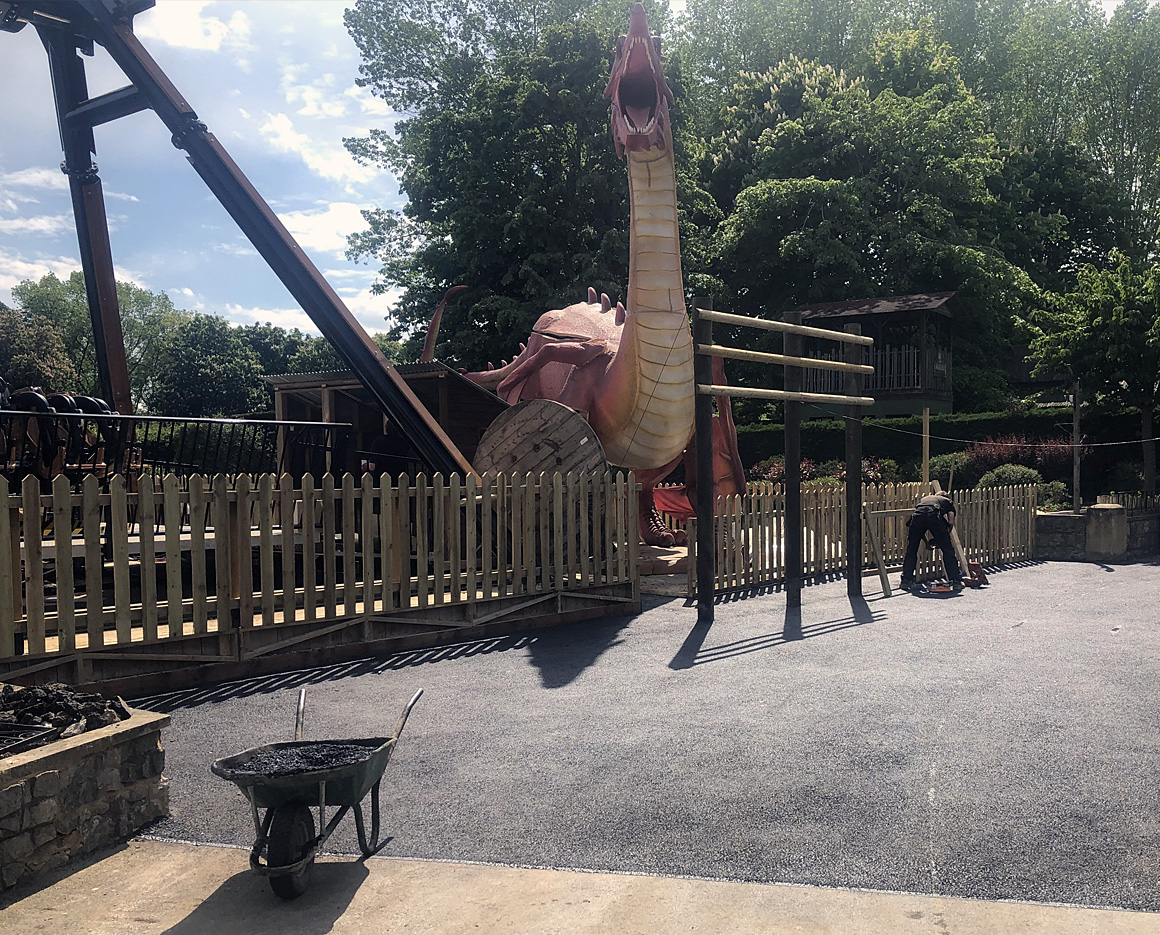 Selecting your surface
One of the first challenges will be deciding which type of surface is most appropriate to your needs. Whether you choose tarmac, or perhaps a resin-bound or resin-bonded surface, there are some considerations you will need to make.
Weather-proofing – like any other outdoor setting, a play area is exposed to the elements. The surface you choose needs to be able to stand up to rain, wind, snow and whatever else the weather conditions throw at it.
Long-lasting – footfall will gradually start to take its toll on a playground surface. Choose something hard-wearing that is designed for this type of application to ensure your investment is a sound one.
Aesthetics – playground surfacing doesn't have to be boring. There are many different colours available, so why not choose something that is as visually appealing as it is functional?
Safety – you need to ensure the safety of any children using your play area, which is why there are certain types of materials designed for this application. Speak to your contractor and they will be able to advise on the best options.
Any good playground surfacing contractor in Yorkshire will be able to advise you on the various options, and help you weigh up the benefits of each one. Your ultimate decision may be based on the size of the area you want to cover, budget and surrounding environment.
At Windser Road Services, we have been carrying out playground surfacing in Yorkshire for many years. We've been in the business for more than three decades, during which time we have laid many different surfaces for many different applications.
We own and operate all our own machinery and don't subcontract any of our work. This means we can guarantee our customers the highest possible finish on their playground or other project.
Why choose Windser Road Services
Windser Road Services has a range of attractive yet practical options for you to choose from. Simply let us know what you're looking for and we will do our best to find a solution that meets your needs and budget.
Get in touch