Macadam surfacing in Yorkshire is a popular choice, not least for its hard-wearing nature and the fact it will stand the test of time. It comprises layers of small crushed stones, which are laid and compacted to provide a durable finish suitable for a range of applications.
One of the biggest benefits of macadam surfacing is that it can be laid to suit different volumes of traffic. If you have a high-traffic area that would benefit from being resurfaced, or perhaps an area that is used less often, the work of a macadam contractor in Yorkshire will come in useful.
Macadam surfacing in Yorkshire isn't just about turning up on the day and laying the surface; there is plenty of preparation that needs to be done to ensure it will both function and look as it should.
Superb surface quality
Another popular application for macadam surfacing in Yorkshire is pothole repairs. As potholes become a growing problem across the country, macadam is an easy and effective way of mending imperfections in a road surface.
Macadam provides an excellent ride quality, which is why it has been the number one choice among macadam contractors for decades. No matter whether it's being used to resurface a whole area, or to patch up potholes, macadam delivers a surface quality that is otherwise hard to find.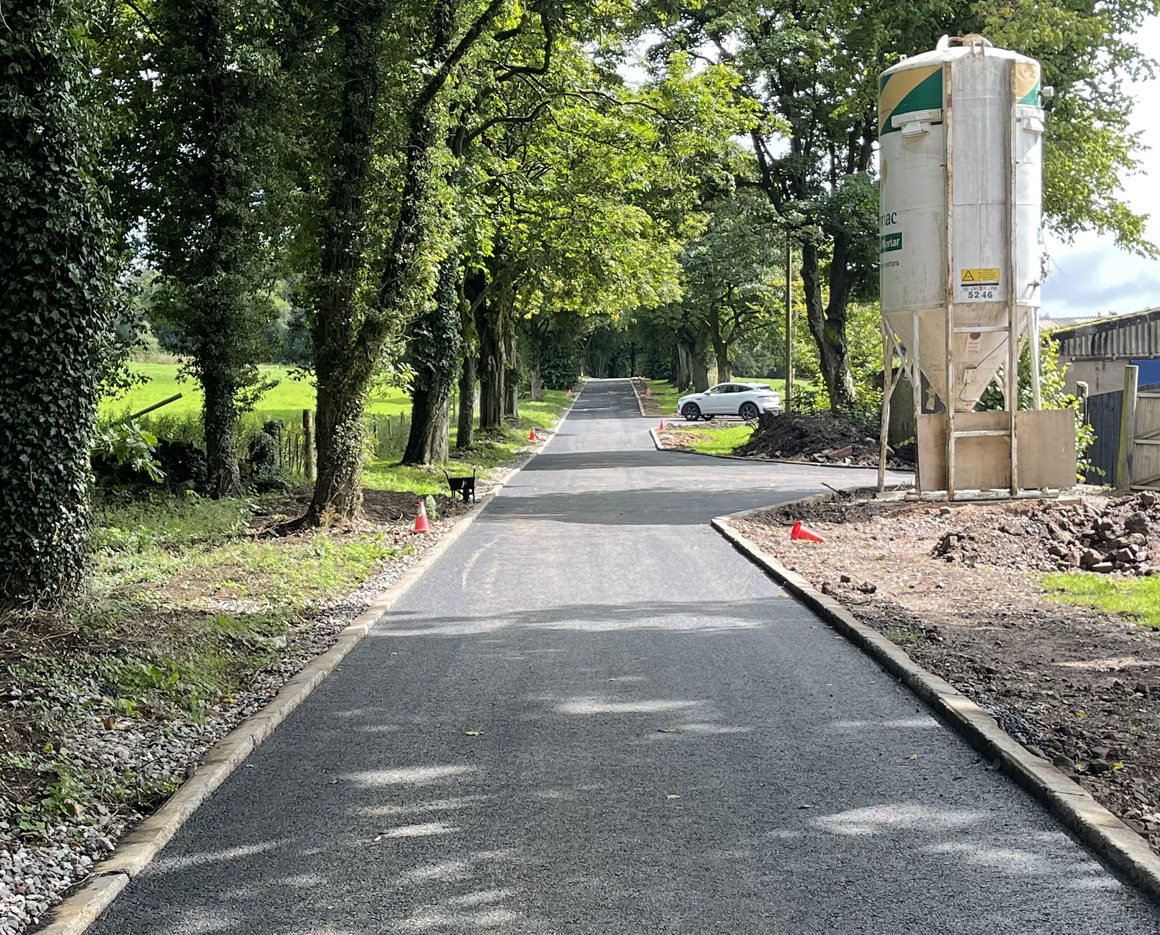 Commitment to the environment
As with any construction project, there are certain environmental implications when we carry out macadam surfacing in Yorkshire. Road planings are one of the biggest by-products, which is why we make every effort to recycle them wherever possible.
By removing and recycling these planings, we can use them as a secondary surface at new locations. We frequently supply road planings to be used for road construction in the private and public sector, reducing the amount of waste that goes to landfill.
Reducing our impact
Our team is always mindful of their environment when they get to work. We adhere to the highest health and safety standards and take whatever steps necessary to reduce our impact on the surrounding area, whether it be through noise, visual or any other type of pollution.
Choose Windser Road Services as your macadam contractors
Windser Road Services is a family-run business with over 30 years' experience laying Tarmac, Asphalt and Macadam road surfaces. Our main focus is safety, and we use the most reliable planing machinery to guarantee the quality of our work.
We are committed to giving all our customers the information they need to make sure their new surface performs year after year. When you choose us as your tarmac contractor in Yorkshire, you can rest assured we will not subcontract your work out to other companies – and we own and operate all our equipment.
Request a quote for macadam
We welcome the opportunity to discuss and quote for your macadam surfacing projects. If you have a project based in Yorkshire or the Midlands please contact Gordon Blair who will be grateful to present a cost effective proposal appropriate for your requirements.
Get in touch