We help you choose the right solution for your agricultural premises and carry out road or farm track construction and surfacing work to the highest possible standards.
Who we are and what we do
Windser Road Services have been experts in surfacing farm roads or tracks for more than a decade, we tarmac, tar and chip or asphalt agricultural roads in Yorkshire and the Midlands and have an extensive portfolio of work we have already carried out.
Why surface farm roads & tracks?
Agricultural roads have to cope with high levels of traffic and heavy machinery all-year round, which is why it is essential to make sure your road surfacing is up to the job.
Farm track and roads can often span large distances, so selecting the right surfacing material is critical for making sure the road stands the test of time.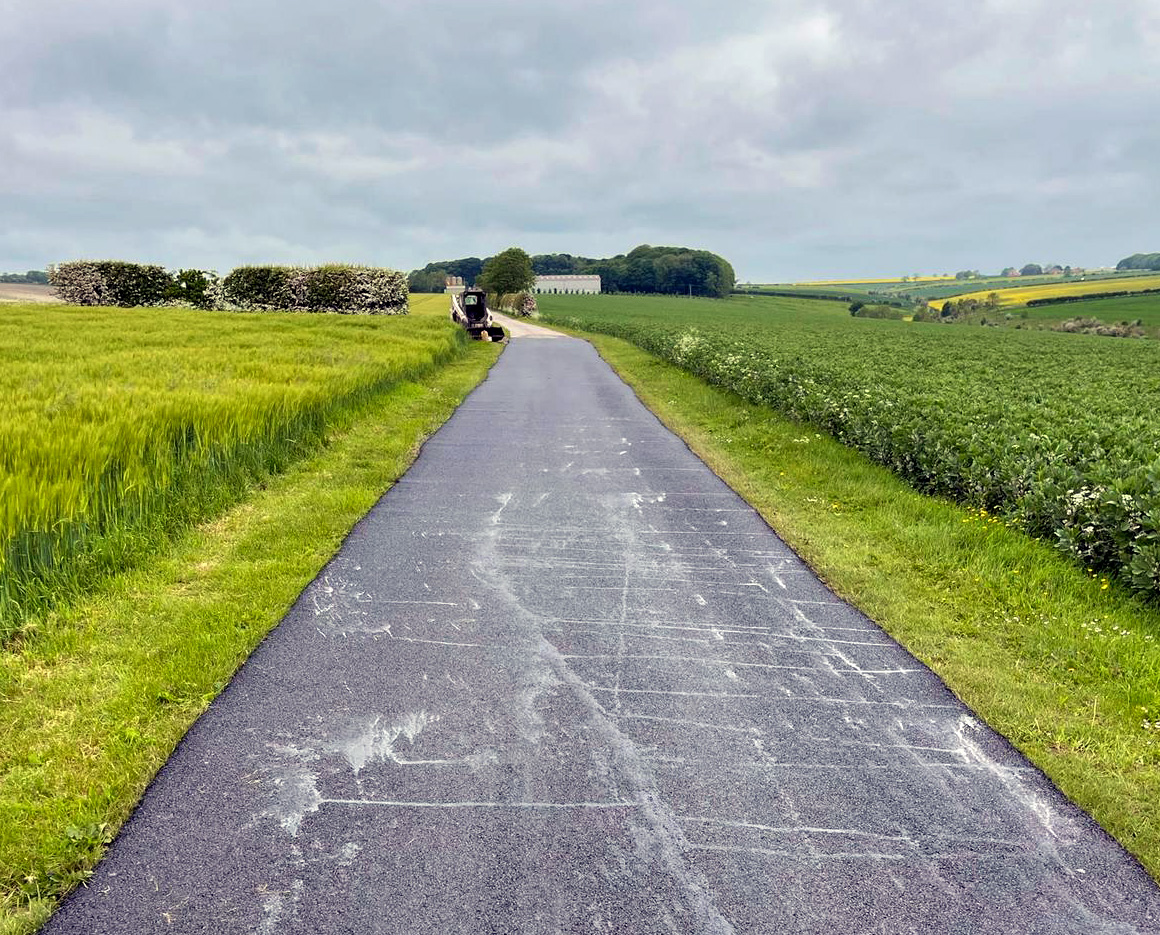 Our approach to surfacing agricultural roads
Surveying your agricultural road is essential to doing our job properly. We can make recommendations of what sort of road resurfacing material is going to be most appropriate, tarmac, tar & chip or asphalt for example, before moving onto the planning stage.
We will get to know your specific needs and find out more about how you intend to use the road once it is complete. This way, we can plan accordingly and get you the best possible result.
Here at Winder Road Services, health and safety is always a primary concern. All our workers are trained in line with the strictest regulations and our experience in this industry means we will never take any unnecessary risks.
We will also put measures in place to ensure the project is completed with minimal disruption to the environment.
Customer satisfaction & our guarantee
All our surfaced farm roads are completed to the highest possible standards. Your satisfaction is paramount to all the team at Windser Road Services, which is why we're keen to talk you through all your options and make sure you're totally happy before the project gets underway. Once your road or track is complete, we offer a 12-month guarantee – any problems and we'll put them right.
Request a free farm road surfacing quote
If you're interested in a tarmac, tar and chip or asphalt farm roads, or would like to find out more, we'd love to hear from you.
Get in touch